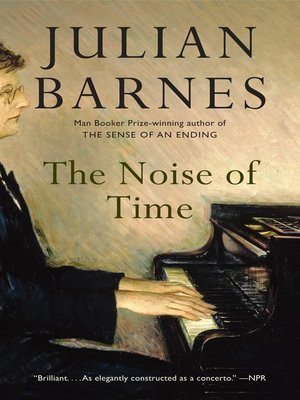 The Book Beat reading group selection for July is The Noise of Time by Julian Barnes. The Reading Group will meet on Wednesday, July 26th at 7pm in the Goldfish Tea Room (117 W 4th St #101, Royal Oak, MI 48067). Reading Group selections are discounted 15% at Book Beat. For more information, please call (248) 968-1190. All are welcome!
"Brilliant. . . . As elegantly constructed as a concerto." —NPR
"A condensed masterpiece that traces the lifelong battle of one man's conscience, one man's art, with the insupportable exigencies of totalitarianism." —The Guardian (London)
"Brilliant. . . . Leads us to places only a handful of novelists have the skill and the courage to go." —The Boston Globe
"Barnes's storytelling is phenomenal; Shostakovich, as tragic and anxious as he is, is utterly fascinating. " —The Christian Science Monitor
"A powerful portrait . . . Barnes does wonderful work on the key scenes. . . . The whole Kafka madhouse brought to life." —The New York Times Book Review
"Exquisite." —O, The Oprah Magazine
"Beautifully written. There is a wonderful rhythm to the prose—long passages are broken up by staccato bursts of single sentences—and Mr. Barnes writes with a crystalline clarity." —The Wall Street Journal
"A tense and elegant study of terror, shame and cowardice, of a celebrated artist capitulating to power, yet on his own terms. . . . Barnes interweaves the painful and the sublime to achieve an epic orchestral effect." —Minneapolis Star Tribune
"Affecting. . . . In his impressionistic portrait of Shostakovich, the man and the artist, Barnes balances sympathy with a tough-minded clarity. . . . In its examination of the totalitarian state through the life of a single victim, The Noise of Time stands in an honored literary tradition." —The Miami Herald
"Undoubtedly one of Barnes's best novels." —The Sunday Times (London)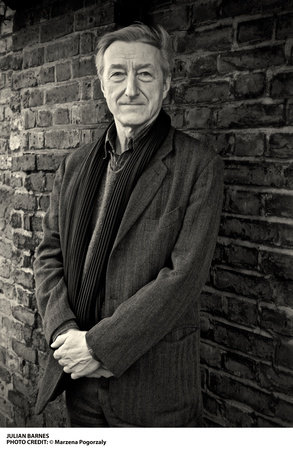 Julian Barnes is the author of twenty previous books. He has received the Man Booker Prize, the Somerset Maugham Award, the Geoffrey Faber Memorial Prize, the David Cohen Prize for Literature and the E. M. Forster Award from the American Academy of Arts and Letters; in France, the Prix Médicis and the Prix Femina; and in Austria, the State Prize for European Literature. In 2004 he was named Commandeur de l'Ordre des Arts et des Lettres by the French Ministry of Culture. His work has been translated into more than forty languages. He lives in London.