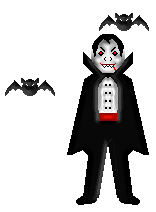 To celebrate National Reading Group Month and our favorite season of the year, Book Beat's Reading Group selection for October is Bram Stoker's immortal classic Dracula.
Far from being the first vampire novel, but certainly the most famous one, Dracula can sooner invoke the subtle and desolate terrors of Edgar Allen Poe than the giddy horror of a scary movie.
The initial reception to Dracula was poor, all positive sentiments rooted in bewilderment rather than admiration. As a novel, the text refused to fit itself inside one of the many holes the Gothic genre provided, a refusal still standing in our time.
Part of this refusal stems from the disconnect found between Stoker's depiction of the infamous count, and the maligned portrayal seen in all facets of pop-culture. Stoker's Dracula is devoid of refinement, a provincial man steeped in horror and dread, with only faint shadows of the Lothario Bela Lugosi plays in the film.
Critics have noted the consistent allusions to Shakespeare in the text, particularly Hamlet. Thus following, the text follows the skeletal structure of a four-part play, a device which emits the ambiance of the other-worldly and the anachronistic.
Critics have culled themes from the text ranging from feminism to misogyny, colonialism to repressed sexuality, hysteria, the occult, religion, and the downfall of aristocracy. Of course, the list goes on. In fact, it seems Dracula criticism changes an alacrity known only to such famously dense texts as Ulysses.
The New York Times writes "Those who cannot find their own reflection in Bram Stoker's still-living creation are surely the undead."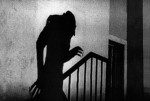 Book Beat will be reading the Penguin Classics edition of the text.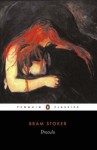 The Reading Group will meet on Wednesday, October 28 at 7:00pm in the Goldfish Teahouse (117 W 4th St #101, Royal Oak, MI 48067). Reading Group Selections are discounted 15% at Book Beat. All are welcome!
Parts of this essay were adapted from the introduction written by Christopher Frayling.